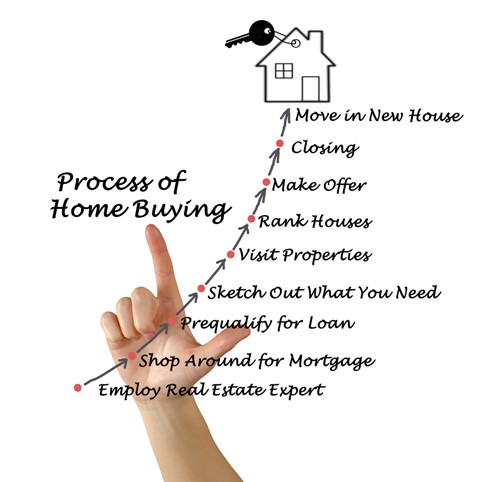 Photo by Arka38 via Shutterstock
After spending enough time researching real estate online, you probably think you can do just as good a job selling your home as a professional real estate agent. However, it's more difficult than it sounds. Even though you can access many of the same advertising venues as a professional, they have a wide network and breadth of experience that you can't leverage when trying to DIY.
Experience and Know-How
Real estate agents are sales and advertising professionals. First, consider if your work experience and skill set falls in those same zones. Are you familiar with negotiating deals in the hundreds of thousands of dollars? Your real estate agent spends all day, every day working with other agents and negotiating deals in a variety of amounts. They know how to tell if the other party is willing to reduce or increase the amount, and what perks might push a deal through. They also know the best way to spend their advertising dollars to get interest in your property and often have standing arrangements with printing companies, an existing real estate website and membership in the local MLS board — all of which give them deals on advertising whereas you would be paying full retail price to print postcards or mailers and may not have access to things like MLS listings at all.
In addition to the actual sales process, real estate deals come with a ton of paperwork. Not only is this complex in any area, but it also varies from location to location and getting it wrong can cause the purchase or sale to fall through, or, worst of all, might cause you to incur high fines from your local governing bodies or the IRS. While you can look up the right process for your area, you may not be able to trust the information available online. It's not surprising that information listed by non-official sources may be incorrect or incomplete, but official government sources often take a while to get updated when rules or laws change. Your real estate agent, on the other hand, is required to be notified of any changes, and the MLS board they are a member of also keeps an ear to the ground and their agents informed.
Local Area Information
Real estate agents often have access to, and even pay extra for, information about the areas they work in. That means they know what properties sold for over an extended period of time, what features they have, and even how long they stayed on the market. A lot of this information is protected, and only licensed professionals have access. This makes them uniquely suited for pricing your home correctly for the market. If you price your home too high it may not sell at all, causing you frustration or costing you money. On the other hand, if you price it too low, you may get a quick sale, but you'll miss out on the additional income you could have made.
Regardless, you may still think the agent's commission is not worth the price. Most buyers and sellers agents make a percentage of the purchase or sale price of your home. This is great for sellers, since the higher the selling price, the more everyone makes. However, it can be a downside for buyers if they think the agent is trying to talk them into higher prices or different homes just to make a larger commission. Many agents are willing to negotiate on this point and often agree to a flat rate in the beginning, regardless of the purchase price, as long as you talk to them about it upfront. This removes the worry that they are trying to find the highest amount you'll spend rather than the best deal in your market.
Before making the decision to DIY your real estate purchase or sale, talk to a real estate agent in person to get a full understanding of the services they can offer you and how much control you have over the costs. Most often, you will find it's worth the comparatively small cost of the agent over the larger costs of self-advertising, lost sales price and time required to handle any interested parties. Talk to a professional today for the absolute best results. It would be my pleasure to help you acheive your real estate goals...Please feel free to reach out at 919.444.3001 for a complimentary consultation.